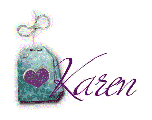 Hi everyone,
There is a new challenge over at Cards In Envy and I would love to see all you go over and give it a try. It is to make a manly card, I know it is out of your comfort zone, but I know you can do it.
I decided to use this bright paper that reminded me of argyle socks. So I concentrated on the gold accent, used a clock, and used some rope twine to accent it. Also in the corners I used some acrylic dots.
Hope to see you over at Cards in Envy entering your card.